The Myst
Showflat is open for Booking.


Last Updated:

26th November 2023
Book Advance Showflat Appointment With Us Now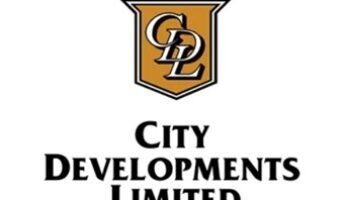 The Myst is developed by the renowned developer – CDL Aries Pte Ltd, subsidiary of City Developments Limited(CDL).
One of the world's top real estate groups, City Developments Limited (CDL), has a vast network spanning 107 locations in 29 nations and regions. CDL was founded in September 1963 and listed on the Singapore Exchange in November of the same year. According to market capitalization, CDL Group is among the biggest companies. Its diversified business portfolio includes homes, hotels, offices, shopping centers, serviced apartments, and integrated mixed developments, with real estate development serving as its primary core activity.
With over 156 hotels and 45,000 rooms worldwide, including many in important gateway cities, Millennium & Copthorne Hotels Limited (M&C), the hotel division of the Group, is headquartered in London.
The Group has developed more than 45,000 homes and is the largest commercial landlord with more than 23 million square feet of gross floor area in commercial, residential, and hospitality developments worldwide. The Group has an excellent and proven track record of more than five decades in real estate development, management, and investment. There are 3.5 million square feet of land in its global land bank.
The Myst Showroom will be opening soon, featuring 408 Residential Units with luxurious finishes and top-notch fittings and branded appliances from CDL
Register now to receive 1st hand information, pricing, floor plans, developer's discounts and to book appointment to view The Myst Showroom.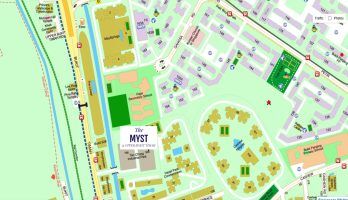 The Myst has an excellent locality with close proximity to Cashew MRT Station.
The Myst is a brand-new condominium building in District 23 that is situated at 800 and 802 Upper Bukit Timah Road. Future residents will find it easy to commute to any area of the island with the main Downtown Line Services available at the Cashew MRT station, which is just 480 meters from the development. Numerous MRT lines and bus services support the residents of The Myst, offering the utmost convenience for them.
The Myst Condo is well connected to 3 major expressways – Bukit Timah Expressway (BKE), Kranji Expressway (KJE), and Pan Island Expressway (PIE) are just minutes drive away. Driving to the CBD and to the prime Orchard Shopping District takes only 20 minutes via Bukit Timah Expressway (BKE)
Bukit Panjang Plaza, Junction 10, Fajar Shopping Centre, Greenridge Shopping Centre, Teck Whye Shopping Centre, and The Rail Mall are a few shopping centers close to The Myst. The residents can take advantage of the comforts of amenities like restaurants, shopping, banks, supermarkets, and pharmacy. There are other noteworthy locations, like The Rail Mall, an utopia with amazing food.
Future residents with school-going children, you may explore some established schools such as Greenridge Secondary School, Fajar Secondary school, Assumption Pathway School, and Chestnut Drive Secondary School which are all close in proximity to The Myst Condo.
If you are keen to explore more amenities nearby, you can take reference from The Myst location map.
Lastly, prospective homeowners and investors can view and download The Myst floor plans (Coming Soon)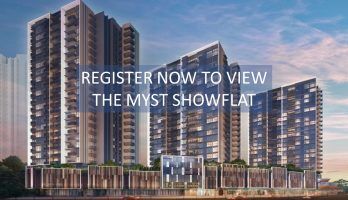 Please schedule an appointment here or give us a call at +65 6100-6226 in advance to view the The Myst ShowFlat.
Our grand The Myst showflat is not located on actual site due to site restriction. Instead, it is located off-site is by purely by appointment basis only.
Why showflat appointment is by appointment only? Since the start of pandemic, most of the developers in Singapore had decided to remove all duty personnel at the showflat to reduce the virus spread.
Therefore, we no longer have any personnel stationing at the showflat to entertain walk-in. Due to this policy in order to be inline with the authority, all showflat viewing request is based on appointment basis.
In order to view The Myst showroom, there are 2 options for this. 1st, you can call our appointment hotline directly at +65 6100 6226 between 10am to 7pm daily to book an appointment.
Secondly, you can fill up our booking form online in this official portal. Within a few clicks, you are able to choose your preferred appointment date and time easily. Once submitted, our professionally-trained salesperson will be contacting you in less than an hour to confirm the booking.
You are highly recommended to avoid booking appointment via various portals to avoid any confusion.
We can understand that buying a brand new development from developer can be stressful and confusing at times. This is due to the various cooling measures implemented over the years in Singapore.
However, with the help of our dedicated appointed salesperson, rest assured that you will be given the best advice based on your current situation and provide you with the best available solutions.
Another plus point of buying from developers in Singapore is there is NO COMMISSION payable by the buyers, unlike resale properties when you need to pay commission to the agents.
Once the VVIP previews sales is over, our balance units chart of The Myst will be updated periodically. It is not real time and hence all interested parties are encouraged to call our hotline at +65 6100 6226 to verify the price of the unit of your interest.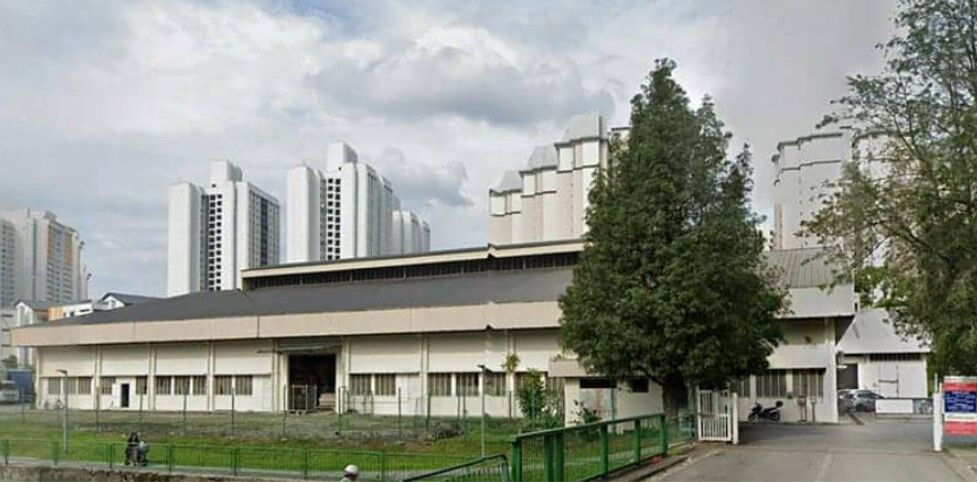 Former Tan Chong Industrial Park Transforming into The Myst
The Myst is the latest condo to be built in Prime District 23 along Upper Bukit Timah Road. For S$126.3 million in November 2021, City Developments Limited (CDL) acquired a pair of commercial buildings at 798 & 800 Upper Bukit Timah (Tan Chong) with a 99-year lease. 408 residential apartments were slated for a new condominium on this 16,630 square-meter plot.
You may take advantage of a wide range of amenities nearby if you live in The Myst. Just a short stroll away are a variety of restaurants, cafes, bars, and coffee shops.
Here, prospective owners of The Myst Condo can explore and download both The Myst floor plan and The Myst e-brochure.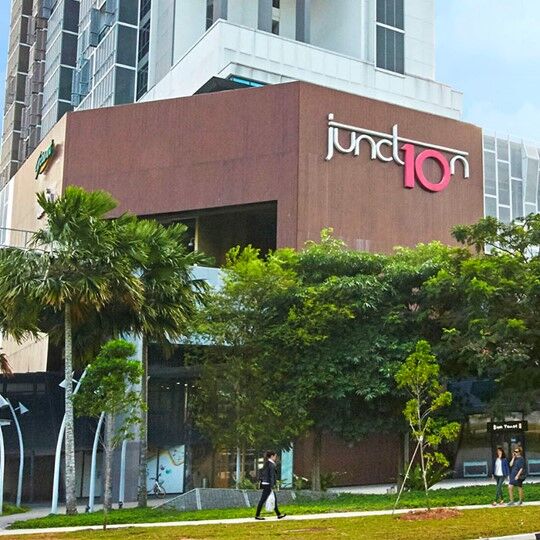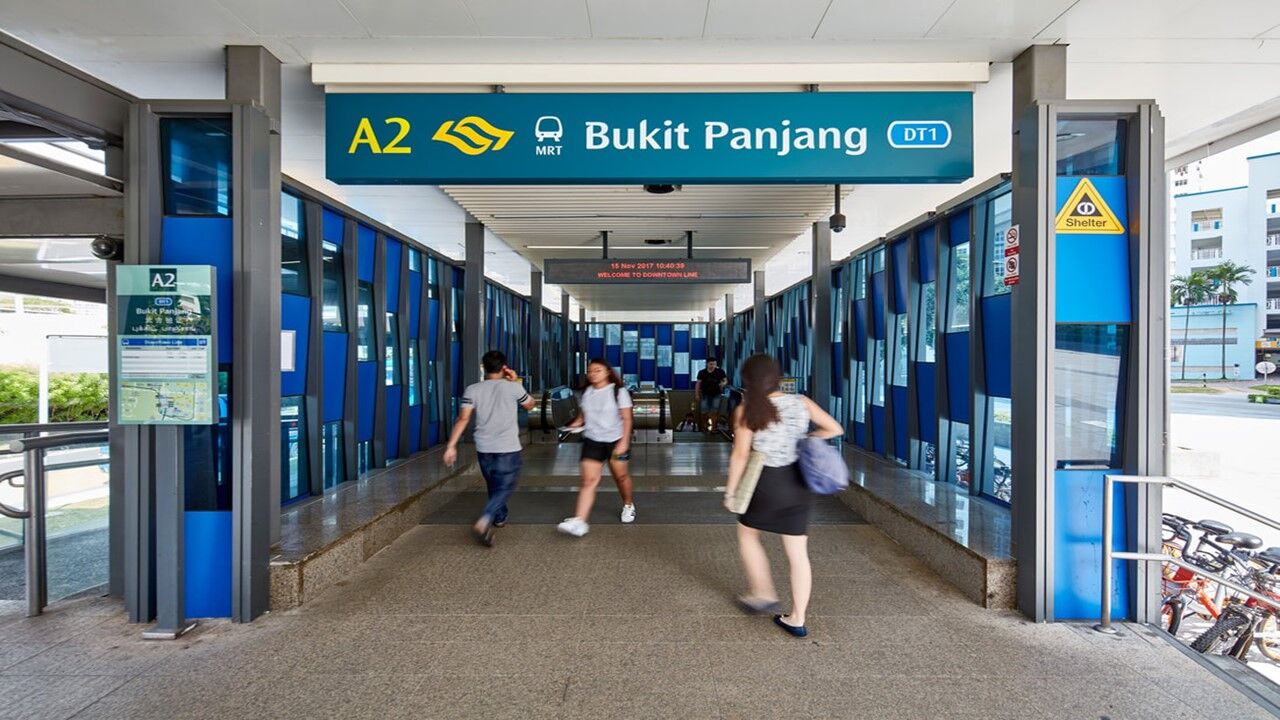 5 Top Reasons to Get a Unit At The Myst
1. 2 MRT Stations – The Myst Singapore is close proximity to 2 MRT Stations -Bukit Panjang MRT (DT1) and Cashew MRT (DT2) that connects you to downtown and eastern part of Singapore
2. Proximity to Recreation Facilities & Amenities – The Myst @ Upper Bukit Timah is surrounded with many shopping centres such as
HillV2
Bangkit Heartland Mall
Bukit Panjang Plaza
Fajar Shopping Centre (Fajar Heartland Mall)
Greenridge Shopping Centre
Hillion Mall
Junction 10
which offers family entertainment and daily conveniences to the future residents.
3. Excellent Transport Network – The Myst Condo is well connected to the Kranji Expressway (KJE) Pan Island Expressway (PIE) and Ayer Rajah Expressway (AYE).
4. Prestigious Schools – The Myst is ideal for families with school-going children such as Bukit Panjang Primary School, CHIJ Our Lady Queen of Peace, Zhenghua Primary School, Beacon Primary School, Greenridge Primary School, St Anthony's Primary School, Teck Whye Primary School, West Spring Primary School, West View Primary School and 2 international schools i.e. Canadian International School (Lakeside Campus) and Yuvabharathi International School.
5. Jurong Transformation – Exciting business and employment opportunities for Singaporeans await in 3 new employment areas — Jurong Lake District (JLD), Jurong Innovation District (JID) and Tuas Port. JLD and JID will test-bed new urban solutions and infrastructure to create more pleasant working and living environments for all residents of The Myst Condo.
Register now to receive 1st hand info, developers' discount and book an appointment to visit The Myst Showflat.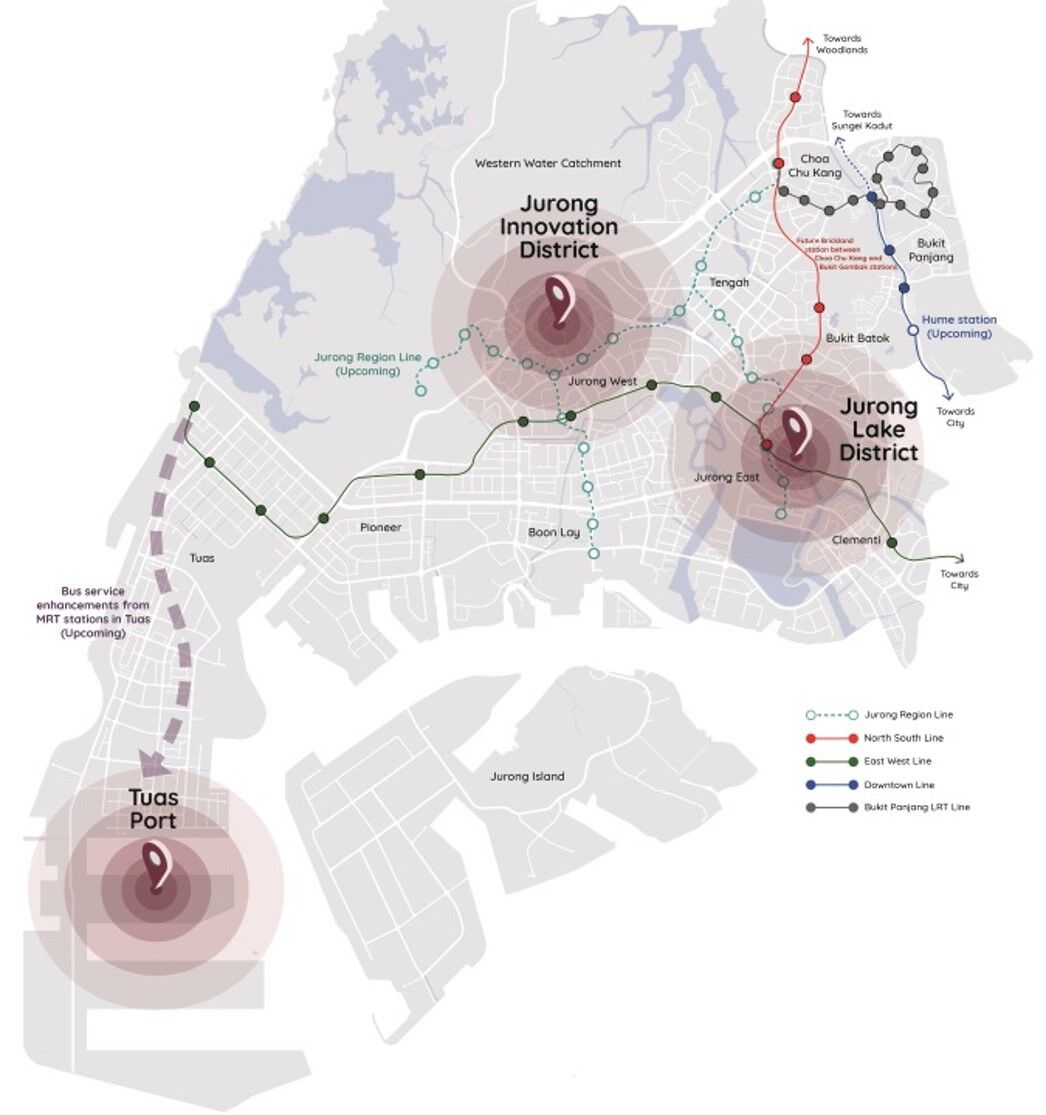 Jurong Lake District
The 360-hectare JLD will be the largest mixed-use business district outside the city centre, with quality offices, housing, amenities and abundant green spaces. A complementary leisure and recreational cluster has also been planned around Jurong Lake to leverage on the area's unique lakeside and garden setting.
With 4 MRT lines serving the district by 2035, residents, workers and visitors will have enhanced accessibility to the rest of the island, including direct connections to the CBD, Changi Airport and JID.
The development of JLD will revolve around 4 key themes: 1) Hub For Future Enconomy, 2) New Paradigm of Mobility 3) Smart & Sustainable District 4) District Of Gardens & Waters.
Jurong Innovation District
Served by 6 future Jurong Region Line stations, JID will be an industrial district for advanced manufacturing, supporting an ecosystem of manufacturers, technology providers, researchers and education institutions with Nanyang Technological University nearby.
Tuas Port

By leveraging on advanced automation and more efficient processes, this next-generation port can handle 65 million TEUs when fully operational by the 2040s, twice the volume handled by our ports today. The port's global reach and connectivity can also benefit factories in Tuas and Jurong with quicker production-to-market turnarounds.
Book An Appointment to view The Myst ShowFlat & get VVIP Discounts (Limited Time), Direct Developer Price, & Hardcopy E-Brochure. Guaranteed with Best Direct Developer Price.
OR
Fill up the form on the right and get a copy of The Myst Price, E-Brochure, and Latest Updates!
Strictly no spam policy.